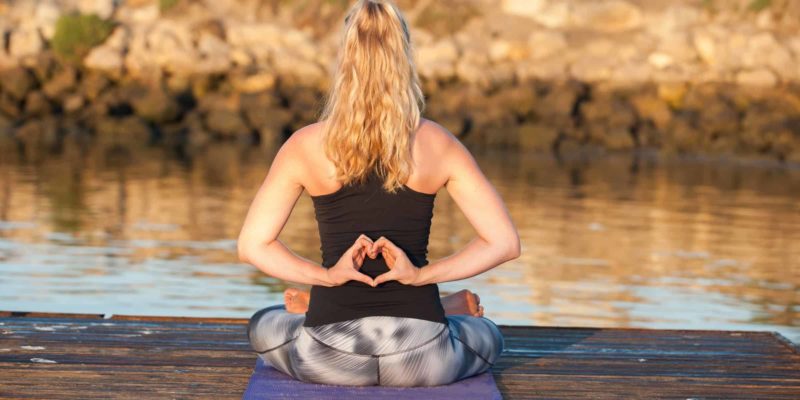 We hear from Sri Sri School of Yoga Teacher Training graduates as they share very honest and inspiring accounts of their training experience.
If you're wondering if the training is for you—we encourage you to read on and get a taste of the vast possibilities waiting for YOU!
Whether you seek to deepen your personal practice or teach, your transformational yoga journey awaits.
"Beyond my expectations, a transformative experience."
"I HIGHLY recommend the Sri Sri School of Yoga for 200 Hour Yoga Teacher Training. It was beyond my expectations—really a transformative experience that deepened my knowledge of yoga asanas, meditation, and yoga philosophy. The instructors were of the highest caliber—there was a lot of support and guidance from instructors and mentors and a real sense of community with the other students in the program. I graduated feeling fully prepared to begin teaching, having had a lot of practicum experience throughout the course." —Johanna N.
"This training is so authentic and holistic, I highly recommend it. I feel empowered and more disciplined. I cannot wait to start sharing this precious knowledge with the world!" —Susana V.
"A journey of self-discovery. Truly blessed."
"The course is steeped in ancient yogic wisdom, asanas, videos, live sessions, and there was so much hand-holding through coaching and mentorships. I was not really sure how I would manage the 8-week course with a full-time job and household responsibilities. But time flew so fast, and everything fell into place. The course is so beautifully designed and took me on a journey of self-discovery. I felt connected with my teachers, mentor, and fellow participants and didn't feel that I was doing the course online. My earlier notion of yoga was that it is mostly the physical aspect that gets strengthened. But the course showed me how yoga is so much more than just asanas/postures. I experienced harmony between my body, breath, and mind with complete awareness. Thanks to what I learned from the course, I have become more disciplined and stable in my practice. Truly blessed!" —Luna S.
"Highly experienced faculty and professional mentors that consistently went above and beyond to deliver a superb learning experience." —Venkay J.
"One of the best gifts I could have given to myself. A complete YOGA experience!"
"The Sri Sri Yoga Teacher Training courses (both 200H & 300H) have been one of the best gifts I could have given to myself. Very well planned, managed, and illustrated. A beautiful and well-coordinated mix of asanas, pranayamas, meditations, and philosophy, to give a complete YOGA experience!" —Kermin B.
"A course of a lifetime."
"This is a completely balanced course that connected all the dots for me…asanas, knowledge, breath, nutrition, cleanse, and meditation. This holistic experience allows the mind and body to journey through a calming yet energizing experience over a period of 8 weeks. There is plenty of flexibility for working professionals to take this course during the weekdays. The design of the course has been done excellently and allows the student yogi to enjoy the journey and not just wait for the end goal. And you have an opportunity to go deep within yourself and discover your true nature. This is a course of a lifetime. For the first time, I have the ability to relate ancient Vedic knowledge to the asana, breathing, and meditation practices. I strongly and wholeheartedly recommend this course to anyone interested in becoming a yogi or a yoga instructor." —Manoj J.
"In a nutshell, if you desire to be an all-rounded yogi with deep wisdom and knowledge along with the correct asana techniques, this is the right course for you" —Ruchi R.
We love hearing from our graduates, and this is just a glimpse of the stories we've received!
What will your story be? Join us for Sri Sri School of Yoga Teacher Training. Registrations for the last 2021 dates close on September 22, 2021.