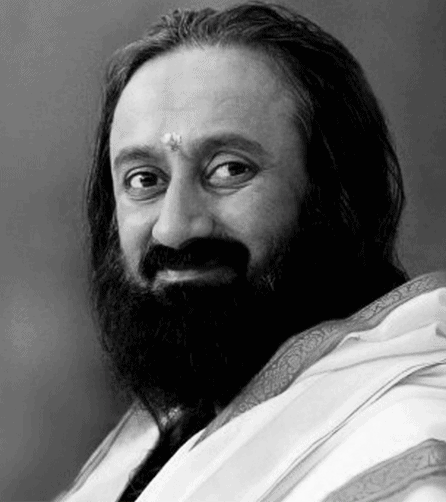 Sri Sri Ravi Shankar
Founder
Gurudev Sri Sri Ravi Shankar is a humanitarian leader, a spiritual teacher, and an ambassador of peace. His vision of a stress-free, violence-free society has united millions of people the world over through service projects and the courses of The Art of Living. Numerous honors have been bestowed upon Gurudev, including the highest civilian awards of Colombia, Mongolia and Paraguay. He is the recipient of the Padma Vibhushan, India's highest annual civilian award and has also been conferred with 16 honorary doctorates from around the world. Gurudev is the Chancellor of Sri Sri University and the Chairman of the Quality Control of India Yoga Certification Committee. He is also a member of the Amarnath Shrine Board (appointed by Government of Jammu and Kashmir, India). Gurudev was the Chairman of Reception Committee for the 500th anniversary celebrations of the Coronation of Krishnadevaraya (by Government of Karnataka, India).
Kamlesh Barwal
International Trainer
Kamlesh Barwal is an International Trainer with the Art of Living Foundation. She travels worldwide teaching people of all backgrounds, cultures, and religions how to effectively manage their mind and emotions, eliminate stress, live in harmony amid diversity and bring greater peace and joy into their lives through simple yet profound yoga techniques. Over the past fourteen years as a teacher with the Art of Living Foundation, Kamlesh has taught extensively in India, Kazakhstan, the Middle East, China, Russia, and Europe.
Kamlesh is known for her graceful asana practice, and her classes are a blend of simplicity, fun, humor, and artistically-explained yoga philosophy and knowledge. Apart from teaching a wide range of Art of Living courses, she is the Director of the Sri Sri School of Yoga, training yoga teachers and coordinating the global network of Sri Sri Yoga teachers. Kamlesh has completed the advanced level (500 hour) teacher training program through the Yoga Alliance, and is an examiner for the QCI Yoga Teachers Certification Program through the Government of India. She holds the high distinction of being a recipient of the Vishalakshi Award for Contribution to Yoga.
Kamlesh was born in the Himalayan state of Himachal Pradesh in India, where she received her Bachelors in Business Administration from Himachal Pradesh University. There she first encountered the Art of Living courses, which she found to be a means of dealing with the stress, anxiety, and challenges of her college years. What started as a mere practice to deal with the stress of student life blossomed into a way of life.
Kamlesh's multifaceted teaching style extends beyond yoga and meditation; she employs her management skills as Head of Human Resources for The Art of LIving International Centre in Bangalore, India. Kamlesh has also directed and been featured in multiple yoga tutorial videos.
Beyond teaching, Kamlesh has coordinated five International Women's Conferences since 2005, bringing thousands of female leaders together to discuss ways in which to empower women.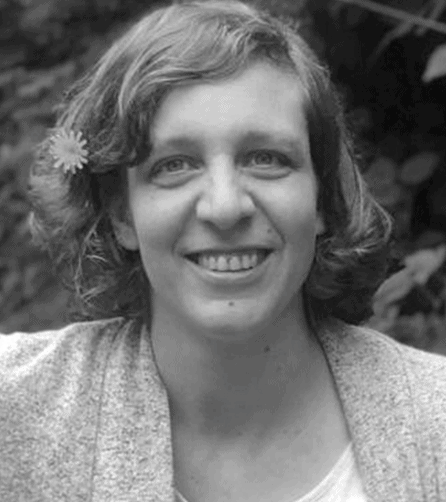 Gordana Tihomirović
Managing Director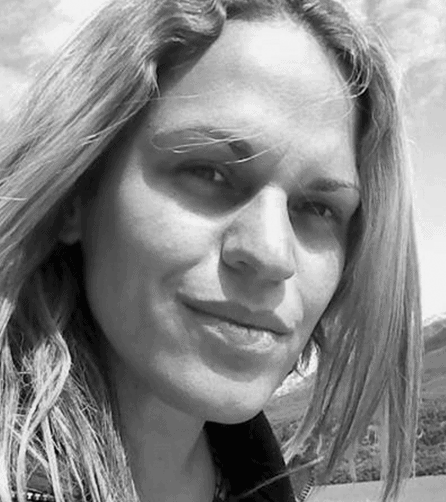 Debora Grosoni
Teacher Mentor/Marketing

Bärbel Rehberg
Teacher Training Desk

Britta Steiger
Teacher Mentor

Chaithanya Chandrasekharan
Ayurveda Expert
Ayurveda Physician, Consultant and Guide on Holistic Health through diet and lifestyle. Consulting Psychologist of trauma, stress and behavioural management lessons on psychological and psychosomatic disorders. Expertise on promoting global awareness of wellness through integration of indigenous medical/health care systems and psychology. srisriayurveda.de