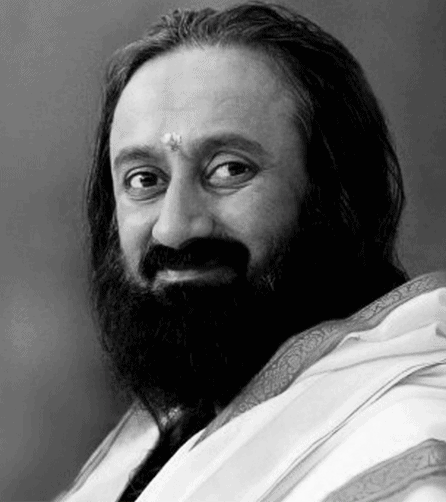 Sri Sri Ravi Shankar
Founder
Gurudev Sri Sri Ravi Shankar is a humanitarian leader, a spiritual teacher, and an ambassador of peace. His vision of a stress-free, violence-free society has united millions of people the world over through service projects and the courses of The Art of Living. Numerous honors have been bestowed upon Gurudev, including the highest civilian awards of Colombia, Mongolia and Paraguay. He is the recipient of the Padma Vibhushan, India's highest annual civilian award and has also been conferred with 16 honorary doctorates from around the world. Gurudev is the Chancellor of Sri Sri University and the Chairman of the Quality Control of India Yoga Certification Committee. He is also a member of the Amarnath Shrine Board (appointed by Government of Jammu and Kashmir, India). Gurudev was the Chairman of Reception Committee for the 500th anniversary celebrations of the Coronation of Krishnadevaraya (by Government of Karnataka, India).
Kamlesh Barwal
International Trainer
Kamlesh Barwal is an International Trainer with the Art of Living Foundation. She travels worldwide teaching people of all backgrounds, cultures, and religions how to effectively manage their mind and emotions, eliminate stress, live in harmony amid diversity and bring greater peace and joy into their lives through simple yet profound yoga techniques. Over the past fourteen years as a teacher with the Art of Living Foundation, Kamlesh has taught extensively in India, Kazakhstan, the Middle East, China, Russia, and Europe.
Kamlesh is known for her graceful asana practice, and her classes are a blend of simplicity, fun, humor, and artistically-explained yoga philosophy and knowledge. Apart from teaching a wide range of Art of Living courses, she is the Director of the Sri Sri School of Yoga, training yoga teachers and coordinating the global network of Sri Sri Yoga teachers. Kamlesh has completed the advanced level (500 hour) teacher training program through the Yoga Alliance, and is an examiner for the QCI Yoga Teachers Certification Program through the Government of India. She holds the high distinction of being a recipient of the Vishalakshi Award for Contribution to Yoga.
Kamlesh was born in the Himalayan state of Himachal Pradesh in India, where she received her Bachelors in Business Administration from Himachal Pradesh University. There she first encountered the Art of Living courses, which she found to be a means of dealing with the stress, anxiety, and challenges of her college years. What started as a mere practice to deal with the stress of student life blossomed into a way of life.
Kamlesh's multifaceted teaching style extends beyond yoga and meditation; she employs her management skills as Head of Human Resources for The Art of LIving International Centre in Bangalore, India. Kamlesh has also directed and been featured in multiple yoga tutorial videos.
Beyond teaching, Kamlesh has coordinated five International Women's Conferences since 2005, bringing thousands of female leaders together to discuss ways in which to empower women.

Swami Jyothirmayah
Faculty
Swami Jyothirmayah is one of the senior disciples of His Holiness Sri Sri Ravishankar. Being an international faculty for the Art of Living Foundation, he travels across the globe in his efforts to build a stress-free society and to spread Sri Sri's message of love, peace and universal brotherhood.
Born in 1972 into an orthodox Christian family of Kerala in South India, Swami Jyothirmayah was brought up in the conventional manner of the Bible classes complementing the regular school lessons. Imbibing the essence of the Bible in its true spirit, he grew up to be a person with a liberal outlook and an attitude of service. Having completed his graduation in Literature from the University of Calicut, he went on to join the family business.
Soon, he decided to devote himself to serving humanity and to bringing joy and peace to all. He himself became an instructor for Art of Living programs and started taking courses.
Travelling across more than 40 countries in Europe, the far, middle and south-east Asian countries, Swami Jyothirmayah reaches out to all with the ancient Indian wisdom on skills of handling one's body, breath and mind.
Today Swami Jyothirmayah, being a confidante of His Holiness Sri Sri Ravishankar, very often represents Sri Sri at many international events. He has represented the Art of Living Foundation at the World Economic Forum, New Delhi (2012) and the World Cultural Festival, New Delhi (2011).
With a deep-rooted sense of devotion, great love and compassion to those around him and a strong commitment to the noble cause of serving mankind, Swami Jyothirmayah, shares and serves Sri Sri's vision of bringing an unwavering smile on every face in this planet.
Swamiji currently serves as Board Member and Senior Faculty at the Sri Sri School of Yoga Europe.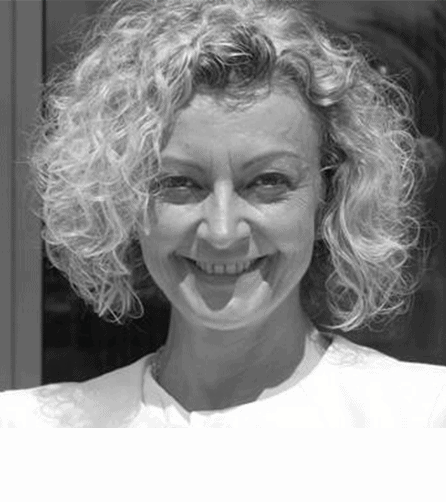 Beatrice Iulini
Teacher Training Director
Passionate Yoga practitioner since more than 18 years, in 2003 she specialized in SRI SRI YOGA, , designed to help yoga aspirants get a true experience of what Yoga is, realize their full potential and offer their talents in service to the society. She travels Europe wide conducting workshops featuring yoga, meditation and take home techniques for a healthier yogic life style.
Born in Italy, Beatrice has a University Degree in Communication and Political Science. She worked for 10 years as PR and communication manager.  Dealing with daily stress and work-life balance as main challenges of a very dynamic and committed daily life in management , she turned to Yoga and Meditation as uplifting lifestyle first, then as a way of developing an holistic personality as well as inspiration for a life of service and fulfillment.
A direct student of Sri Sri Ravi Shankar and under the guidance of the teachings of Yogacharya Krishanji Verma, she is a certified 500HRYT YOGA teacher, teaches yoga and meditation and serves as director and Teachers' Trainer at the Sri Sri School of Yoga. In Italy she is the referent and founder of the SRI SRI YOGA ITALIA National Association and serves as President of the International Association for Human Values Italy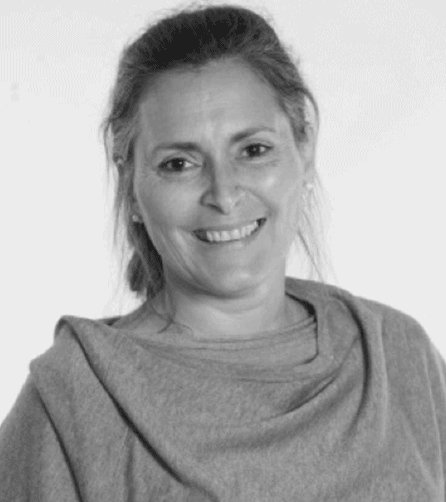 Tatiana Jakob
Teacher Trainer
Tatiana was born as the fifth child in Colombia (South America) in the year 1965. She was raised in a country full of vitality, joy and love in which she spent a big part of her childhood in a quiet, healthy and wild nature that would influence her life journey and learning. She moved to Germany on 1985 to study visual arts. With her marriage in 1988, began a new phase of her life. Through her unconventional lifestyle and the challenges of growing three children, she learned new and very important aspects of life.
Her deep desire to serve humanity inspired her spiritual blossoming which started on 2001 in Germany meeting Sri Sri Ravi Shankar for the first time. With a deep commitment she joined the "Art of living" foundation.
She is a Yoga specialist and practitioner. Her vision of a Yogi does not rely on the external image but on the inner awakening, which brings integrity to one's life. In 2008 and with this vision she started teaching the "Sri Sri Yoga" program in Germany.
Her passion for Yoga became an inspiration to all kinds of people of any age, gender, religion or nationality. The message was clear: live your life in harmony and start your personal journey for an inner awakening through the ancient Yoga techniques.
She has been participating in many service projects which involve: Forum of Ethics in Sports in Zürich (2014 and 2016), several times at the European Parliament in Brussels for the "Forum for Ethics in Business". Since 2016 she has been an active member of the Art of Living Germany Board.
She is accredited with Yoga Alliance as RYT 500H for Sri Sri Yoga. Currently she serves at the Sri Sri School of Yoga Europe as Senior Faculty and part of the Board of Directors, looking after Community Engament.

Christoph has more than 15 years of experience delivering yoga, meditation, self-development, leadership, resilience and ethics programs in over 50 countries in Europe, Middle East, Africa, and the Americas. He is also delivering TLEX Workshop as the Harvard Business School.
Christoph holds a Masters in Public Policy from the Humboldt-Viadrina School for Governance in Berlin and has graduated in honors from the Business School Basel.
He serves since 2006 as Managing Director of the World Forum for Ethics in Business, a partnership with the World Bank, and since 2009 as CEO of TLEX Europe.
He serves as well as Board Member at the Sri Sri School of Yoga Europe.

Lars Heckmann
Finance Manager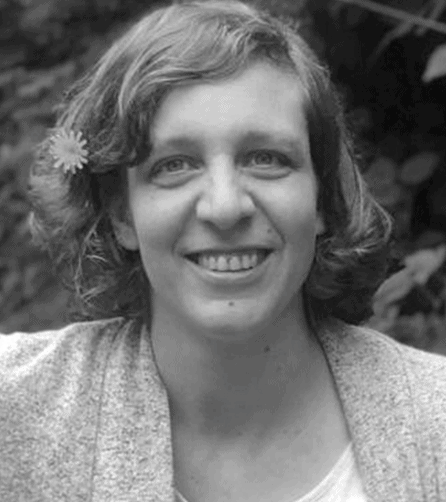 Gordana Tihomirović
Managing Director

Britta Steiger
TTP Coordinator

Bärbel Rehberg
Administrator

Chaithanya Chandrasekharan
Ayurveda
Ayurveda Physician, Consultant and Guide on Holistic Health through diet and lifestyle. Consulting Psychologist of trauma, stress and behavioural management lessons on psychological and psychosomatic disorders. Expertise on promoting global awareness of wellness through integration of indigenous medical/health care systems and psychology. srisriayurveda.de