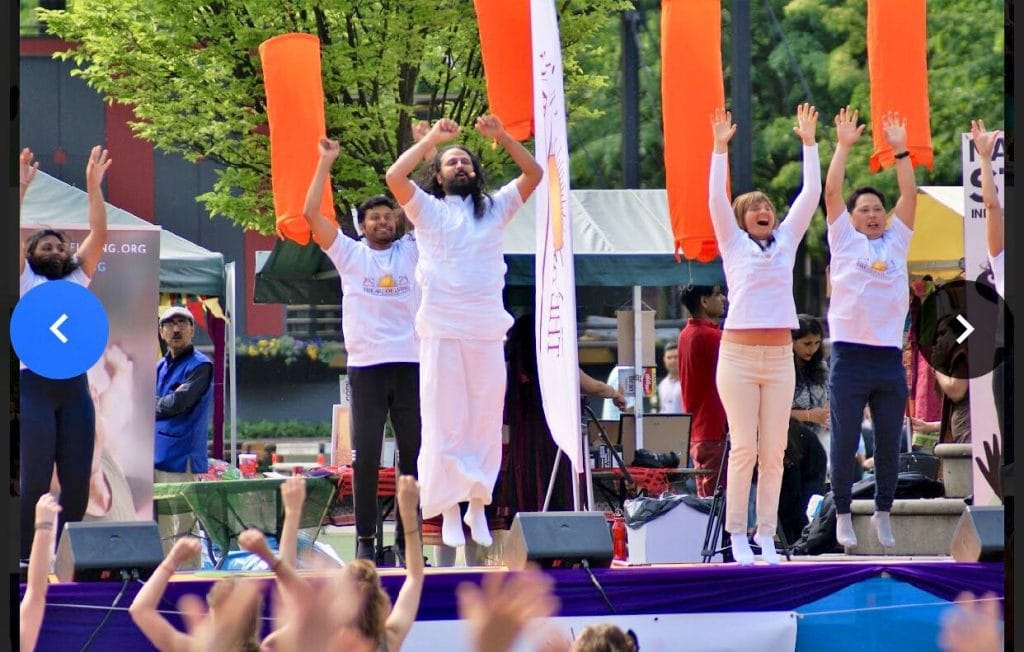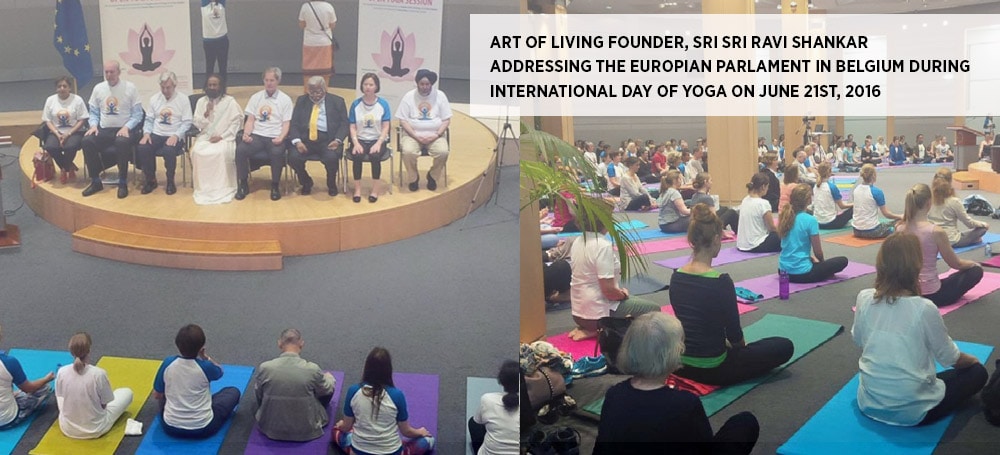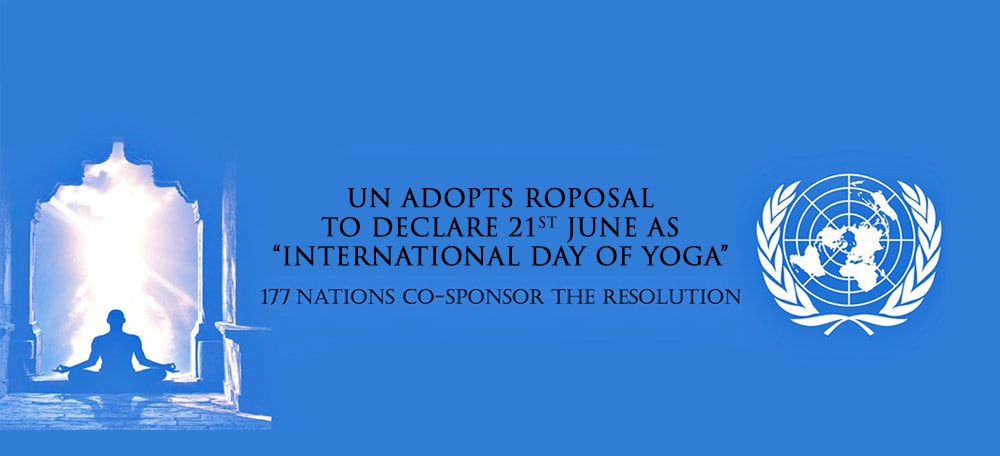 International Day of Yoga 2018
The 4th International Day of Yoga will be celebrated on June 21st, 2018.
Join the global yoga celebrations with the Art of Living at a location near you.
For over 35 years, The Art of Living has spread the joy and benefits of yoga, meditation and breathing techniques across 155 countries. These techniques allow for the blossoming of an individual's potential, increase a sense of belongingness among people and communities, creating a one world family.
After having inaugurated the first International Day of Yoga celebrations at the UN headquarters in 2015, Gurudev Sri Sri Ravi Shankar, Founder of Art of Living, led the second International Day of Yoga celebrations at the European Parliament, Brussels. He interacted with parliament members in a Q&A session and through a guided meditation at the prestigious Yehudi Menuhin Hall. Millions across the world participated with enthusiasm at different yoga day celebrations organized by Art of Living across the world.
As part of fourth edition of International Day of Yoga 2018, Art of Living & Sri Sri School of Yoga are partners worldwide in bringing a series of programs leading up to International Day of Yoga on June 21. Whether you are beginner or advanced practitioner of Yoga or a yoga teacher running your own studio, join the celebrations to experience, nurture and spread the true spirit of yoga.
The highlights of this celebrations would include      Sri Sri Yoga Global Festival with a number of SRI SRI YOGA Foundations Programs (All June and from 17th to 21st June) and International Yoga Day celebrations (June 21) all across EUROPE. Find a location near you to participate.
The purpose of this campaign is to create more awareness about yoga in its deeper and purest form and bring the teachings of yoga into our day to day life so that we experience love, joy, peace and bliss as our original nature, bringing greater health and harmony into our lives and community. If you feel inspired, begin your participation in this campaign by taking the Yoga Pledge NOW.
What's Your promise?
Share with the world what's your promise this International Yoga Day towards your yoga practice.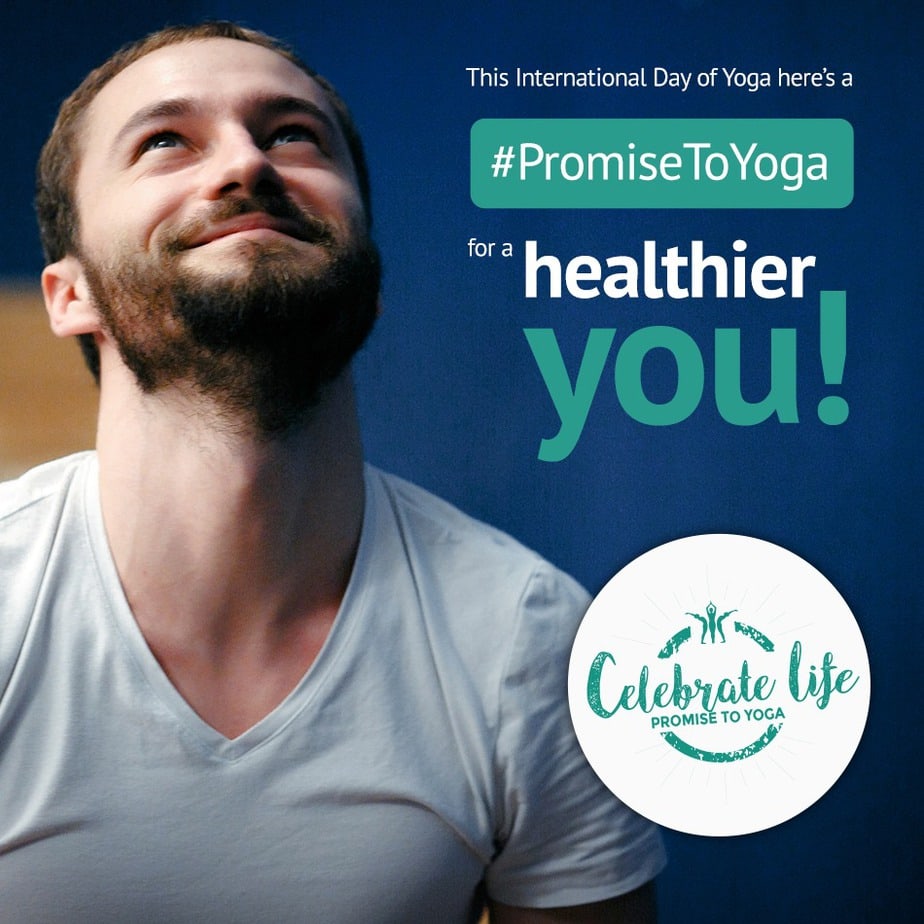 #Promise toYoga Campaign
About Sri Sri School of Yoga
The Sri Sri School of Yoga is founded by Sri Sri Ravi Shankar, a global humanitarian and thought leader in yoga and meditation, who is fully established in the self.
Our school seeks to expand the world's understanding of yoga through an education and training that are steeped in the vedas – the original roots of yoga – and a long lineage of masters while making yoga accessible and applicable for modern day use for people of all ages, abilities, cultures and religions.
Through a comprehensive and multidimensional science based education, our school's programs teach about and integrate all paths of yoga including Gyana (wisdom), Karma (service & action), Bhakti (love & devotion), Raj (royal) and Hatha (effort) and more. The primary elements of our training are: asanas (postures), pranayamas (breathing techniques), meditation and the experience and application of yoga beyond the mat.
Program graduates undergo our rigorous training and are equipped with a deep and personal understanding and experience of yoga that enables them to bring these different dimensions of yoga to their students. The simplicity of Sri Sri's approach to yoga combines the fundamental principles of self practice (sadhana), service (seva) and expansion of the self (satsang) – this unique approach empowers individuals to thrive and society to blossom in human values.